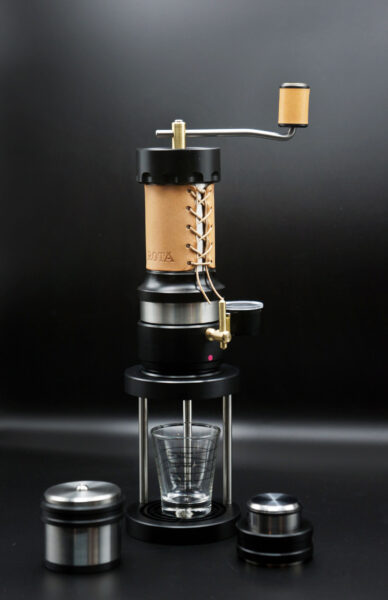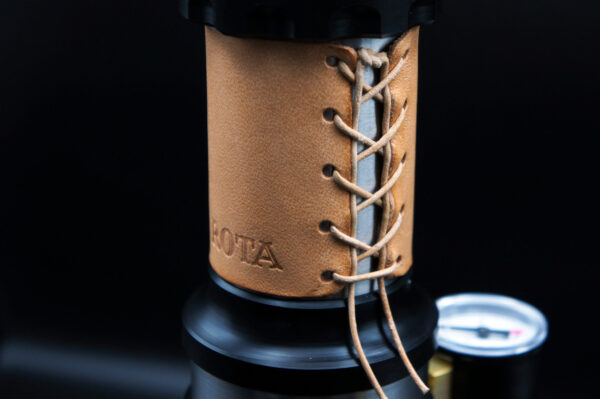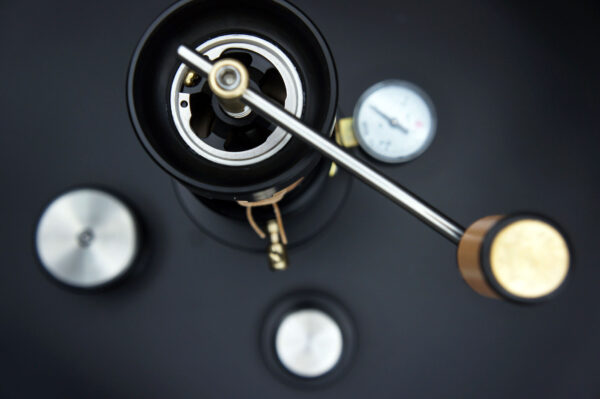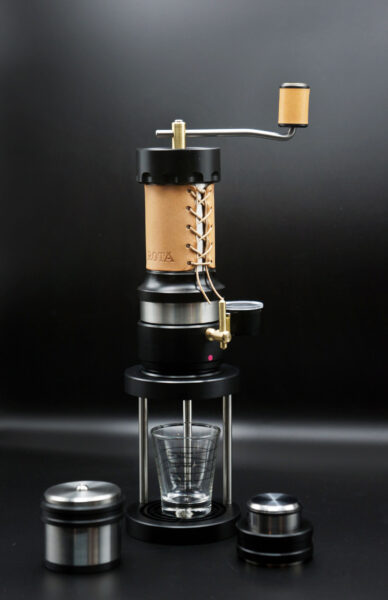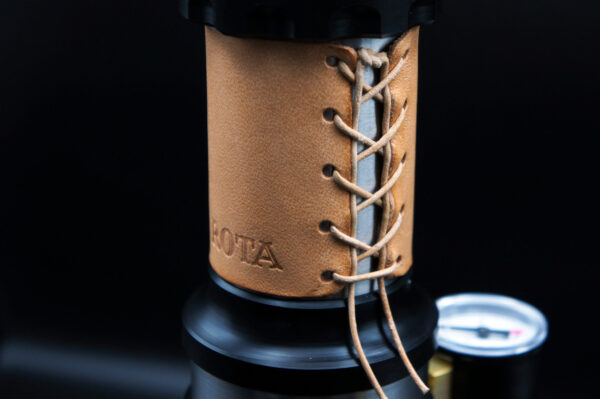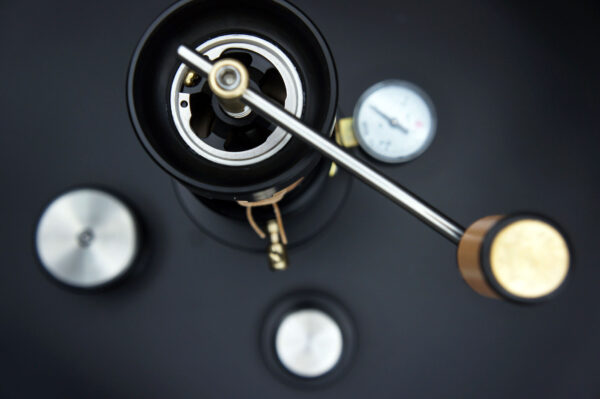 Coffee machine "Kazak Rota" (beige)
Manual coffee machine"Kazak Rota 2"
All coffee makers "Kazak Rota" made by turning and milling processings. No small fragile parts.
Very convenient in quick disassembly and Assembly for cleaning, washing and transportation.
Each product is carefully checked for leaks.
100 % control of the making coffee process with the help to the built-in pressure gauge.
With the help of coffee maker "Kazak Rota" you can prepare delicious espresso coffee at work in the office, in nature, in mountain hikes and travels.
Set " KAZAK ROTA" :
– 1 Rota coffee maker"
– 1 stand
– 1 glass cup
– 1 kribli-grabli
– 1 tamper  51.6 mm
Materials :
– bronze
– stainless steel
– polyacetal
– leather
Few words about our products
For coffee lovers, since 2018, the Kazak Poland workshop has been producing professional coffee grinders, hand-held coffee makers and accessories for making coffee.
The main character of the company is the Rota coffee maker. It was created in 2019 and has no analogues in the world market. In a short period of time, it has established itself as a high-quality and class device that gives out the true taste of each coffee bean. Rota coffee maker has participated in exhibitions in Thailand and has become widely popular there. We are sure that every coffee connoisseur who try  Rota coffee maker will be delighted with the taste and process of making coffee!