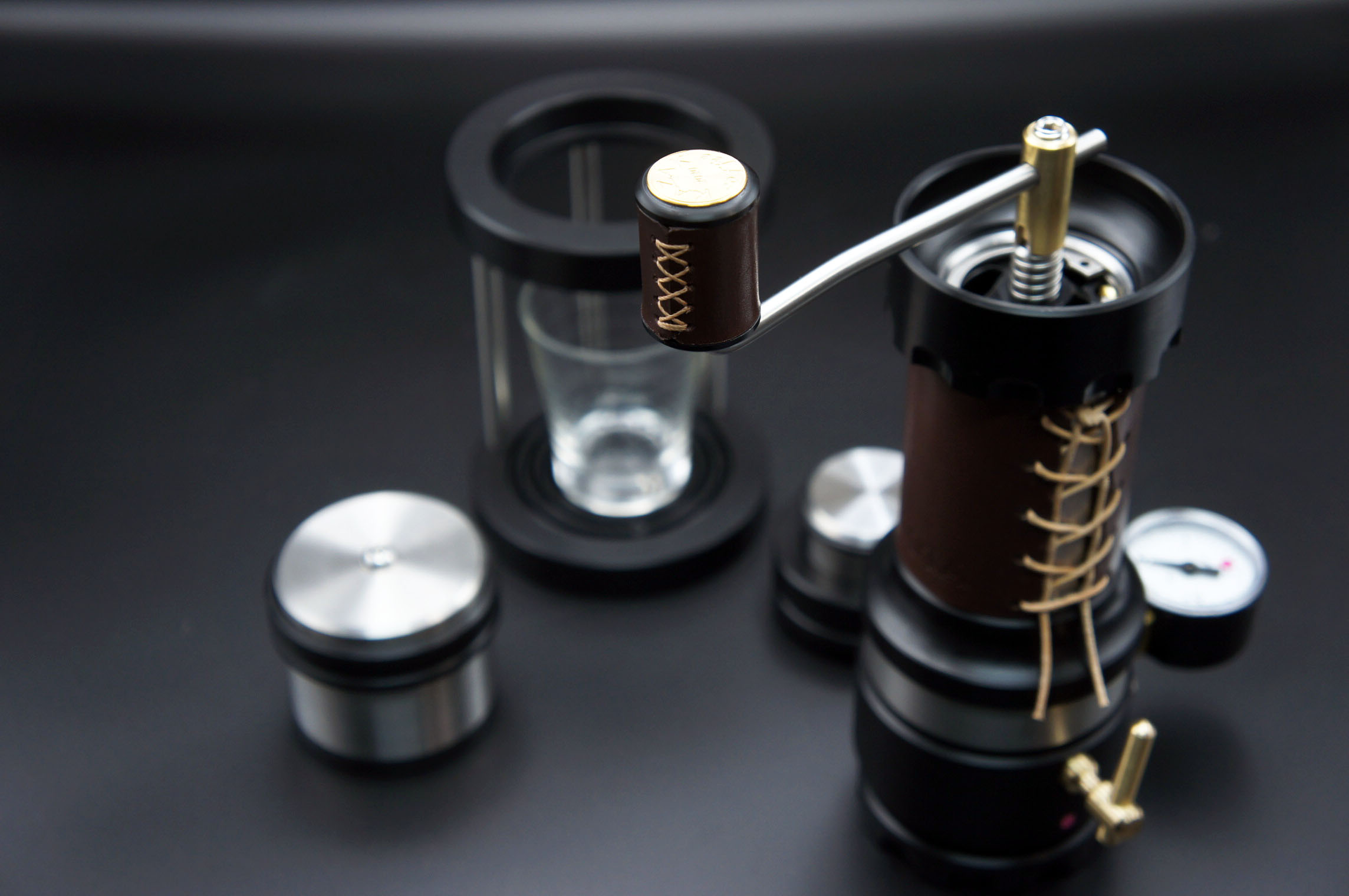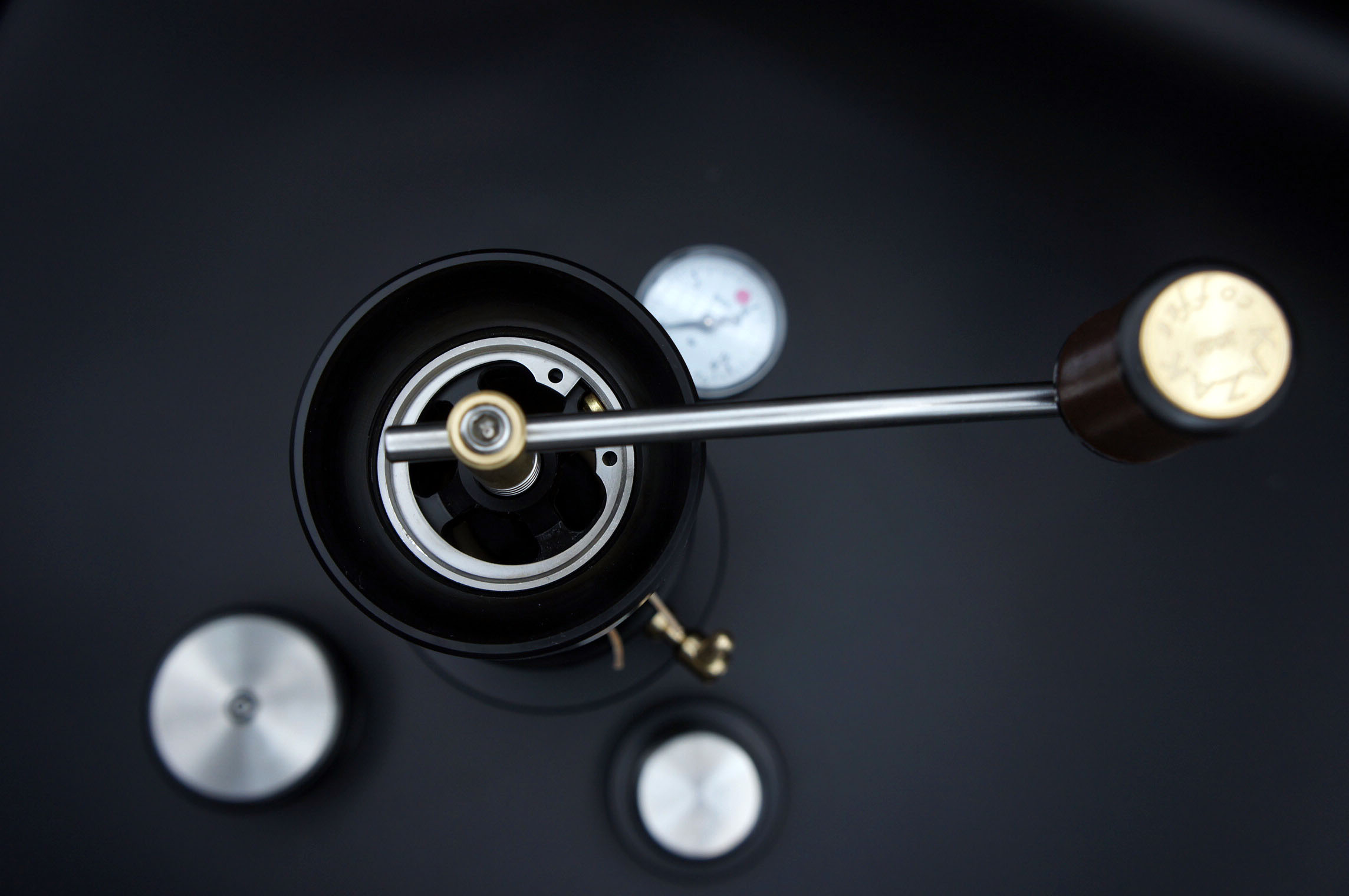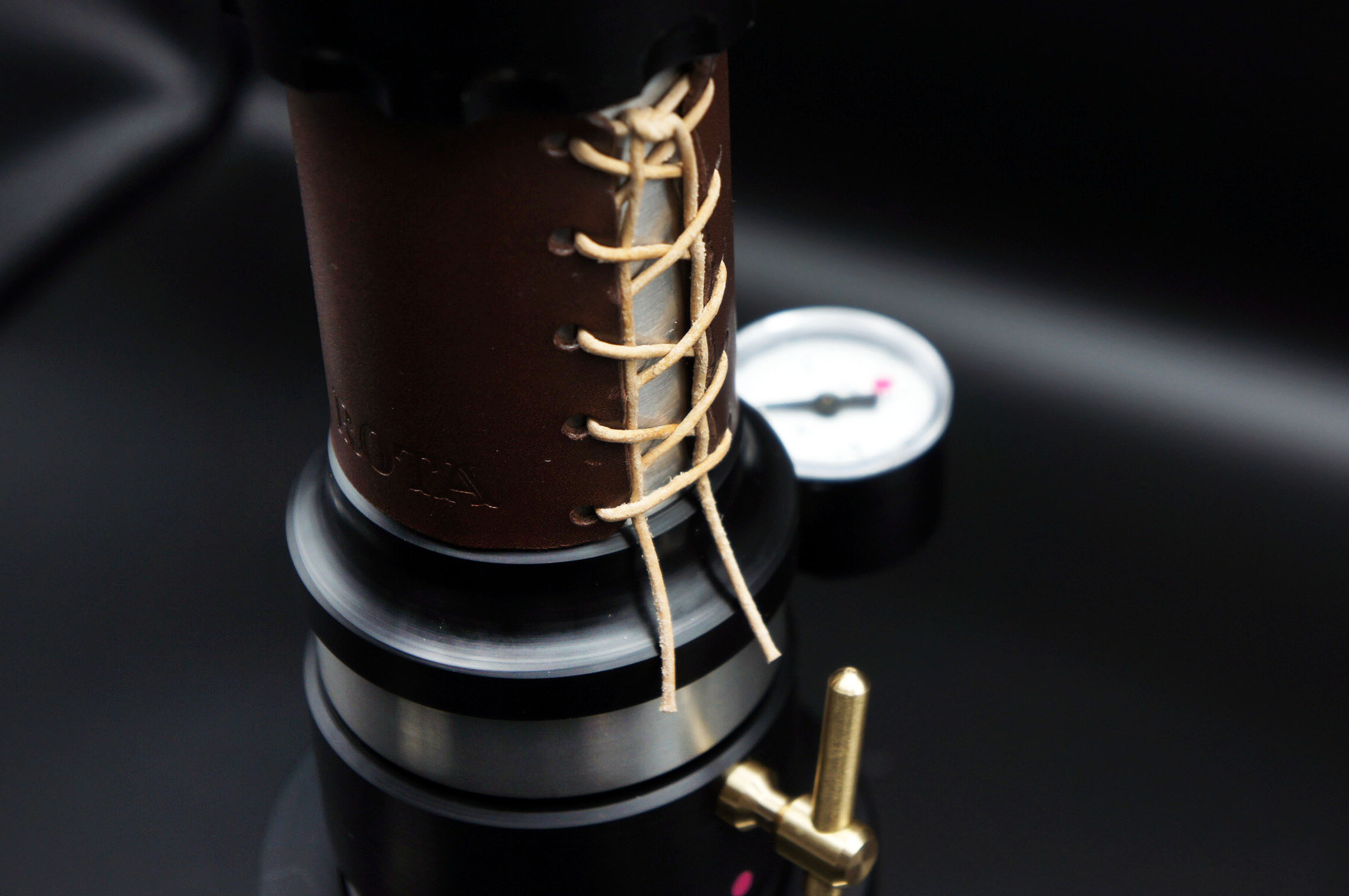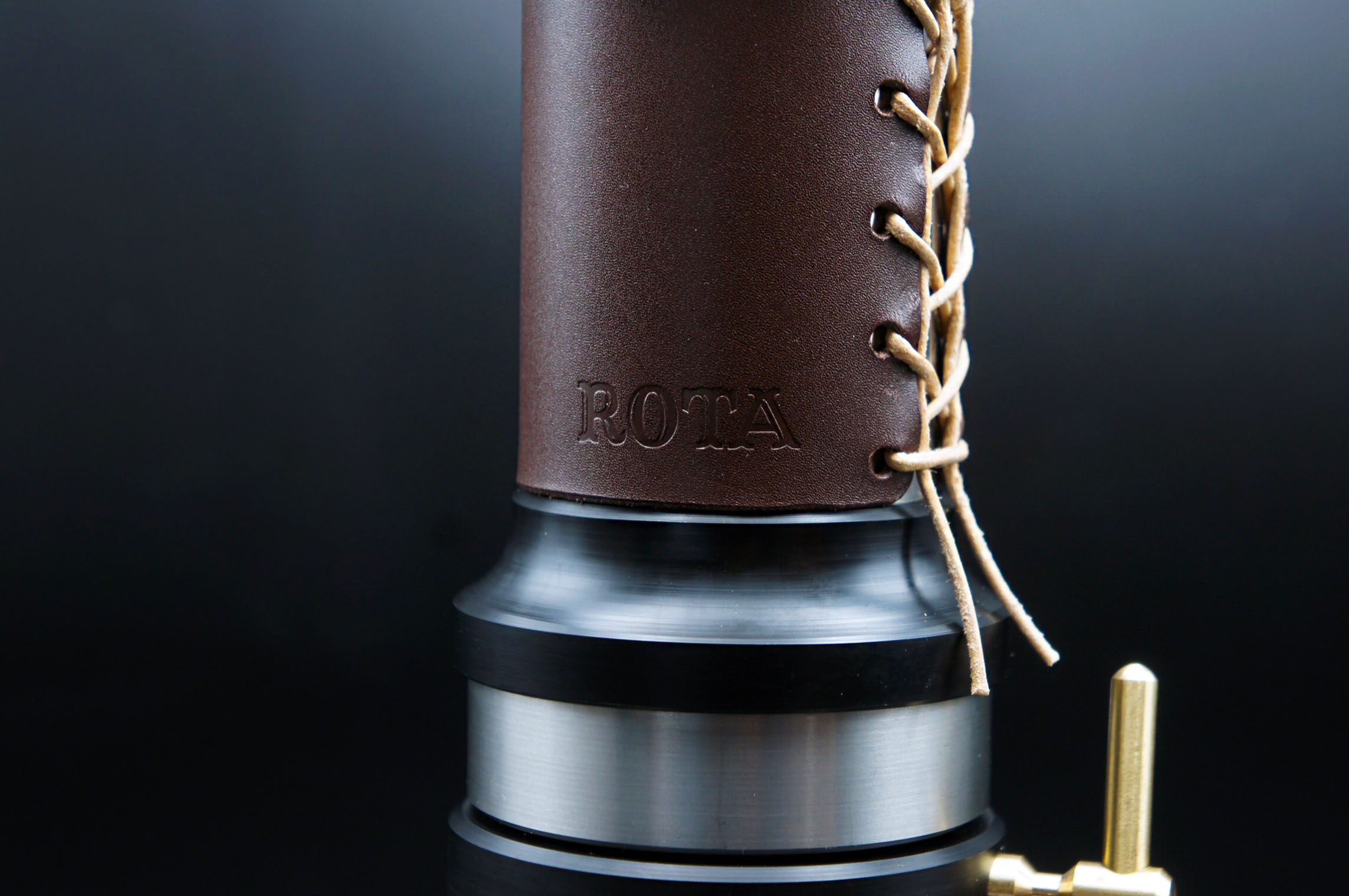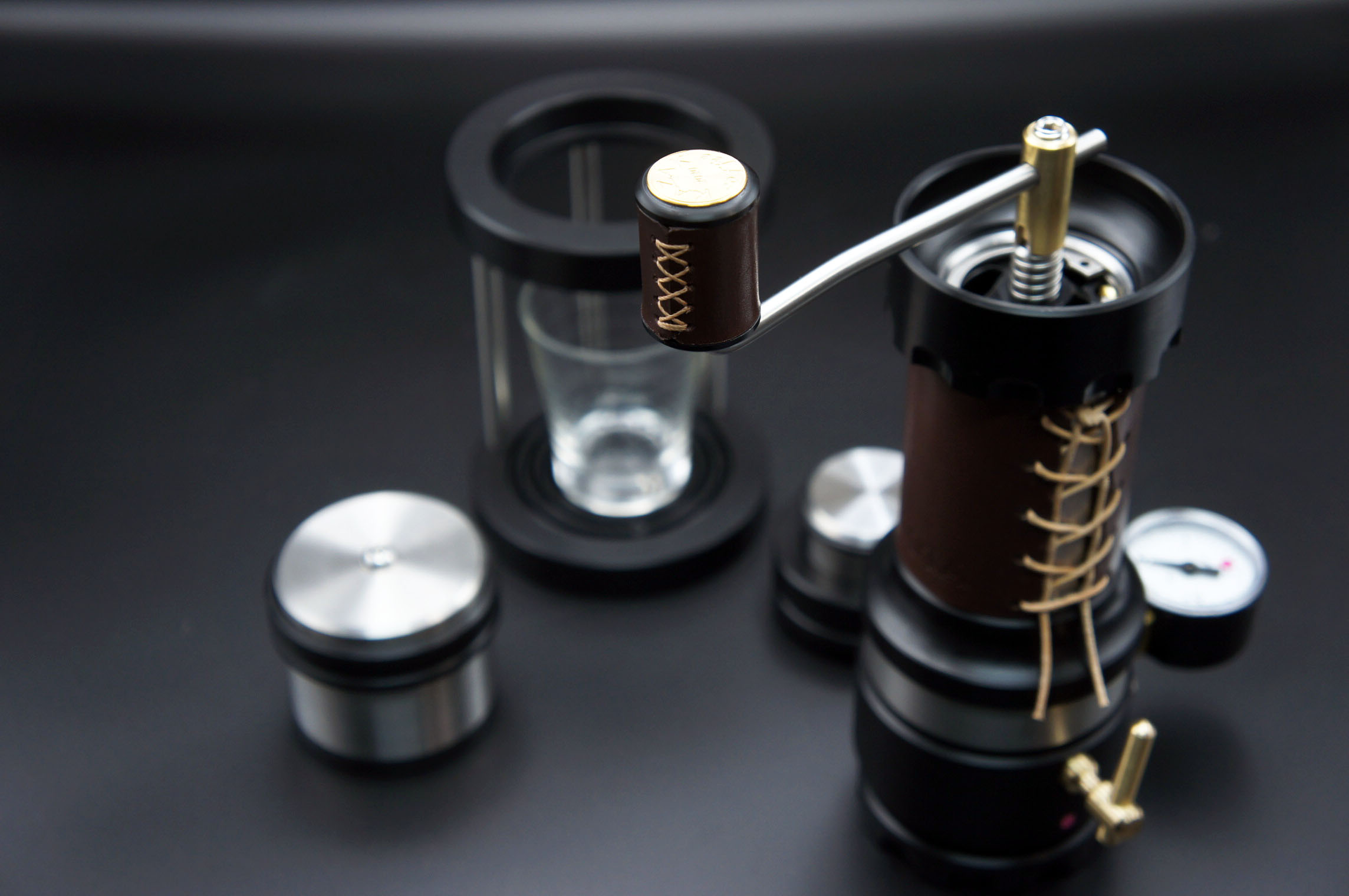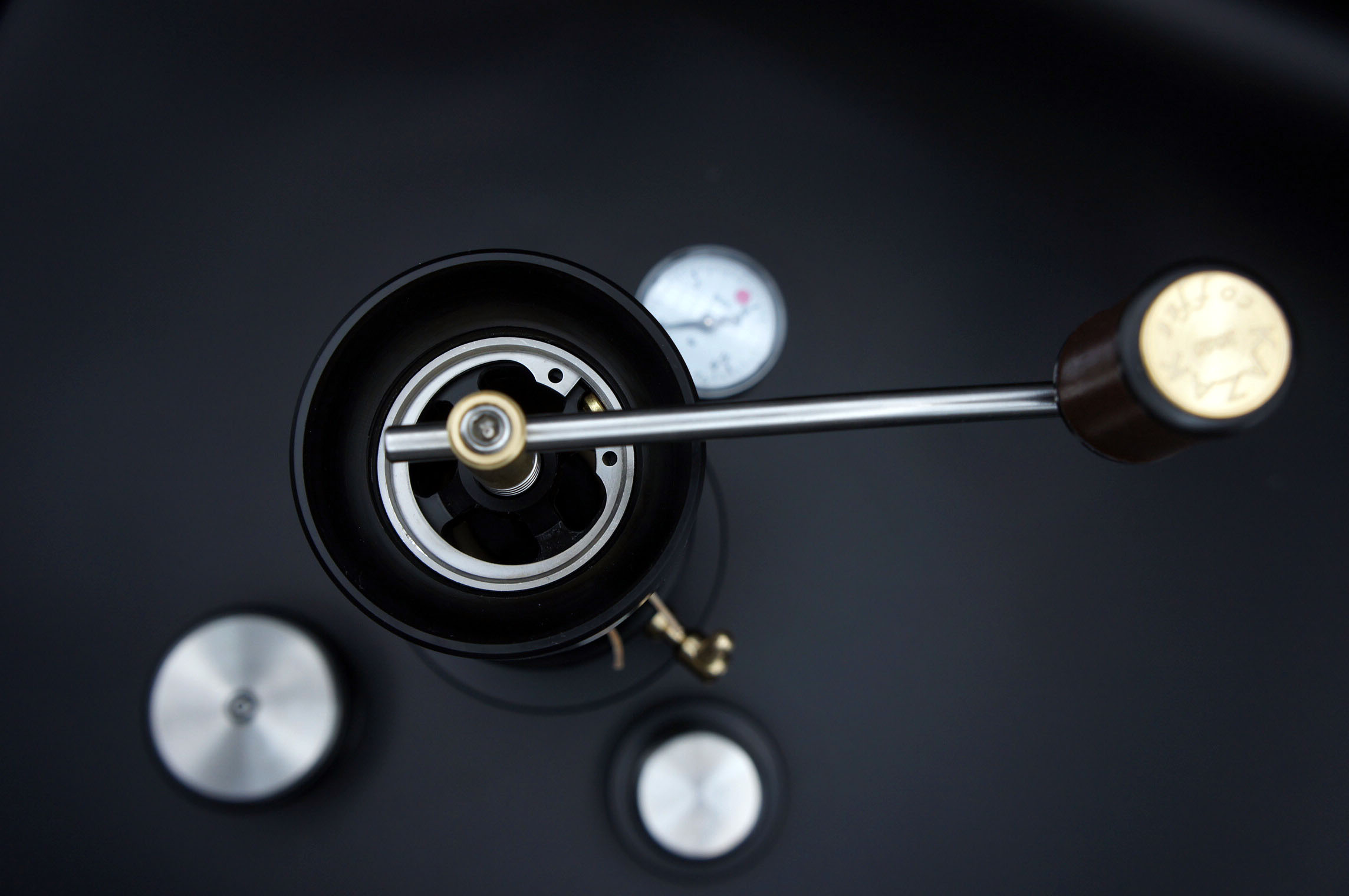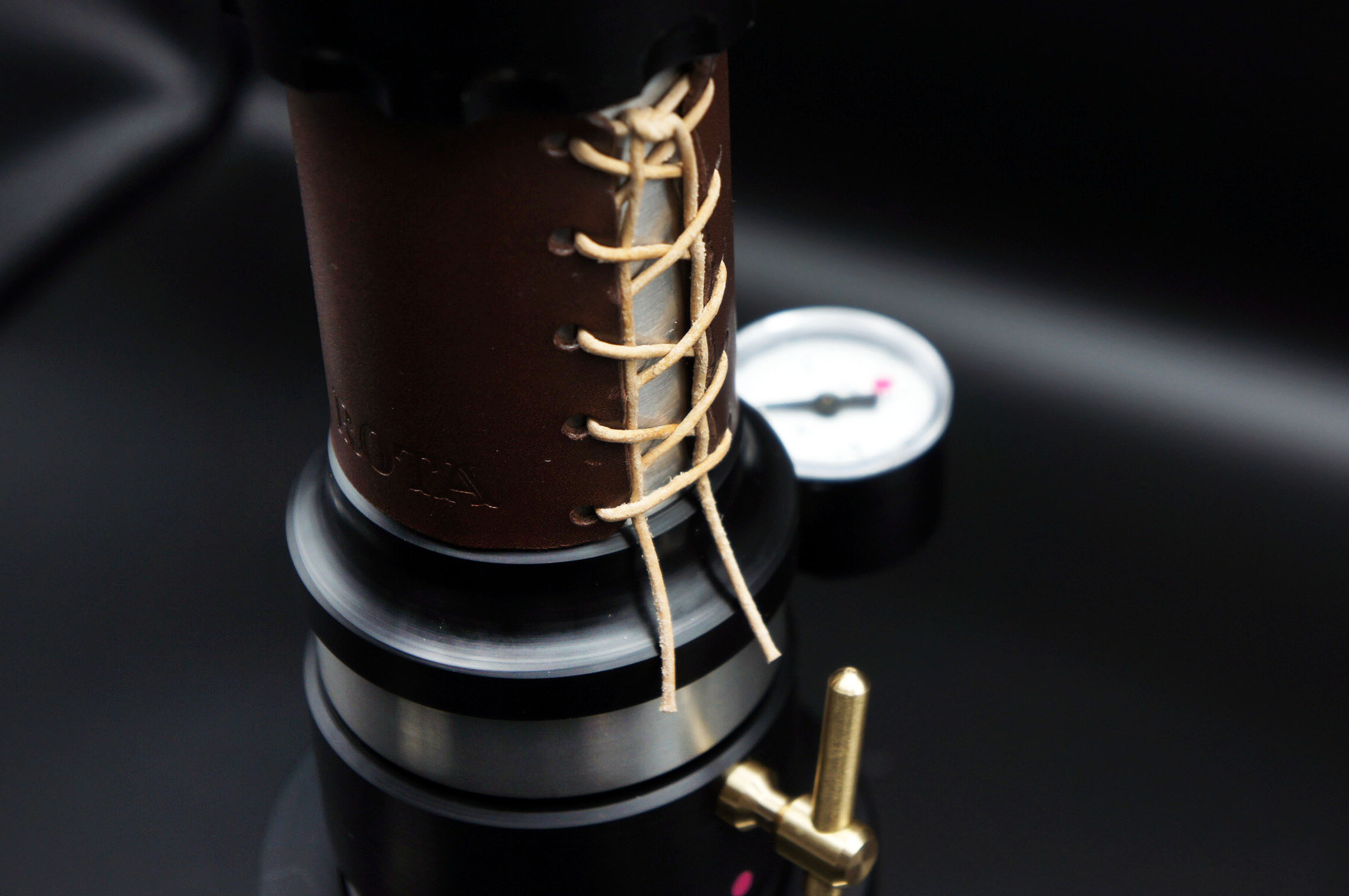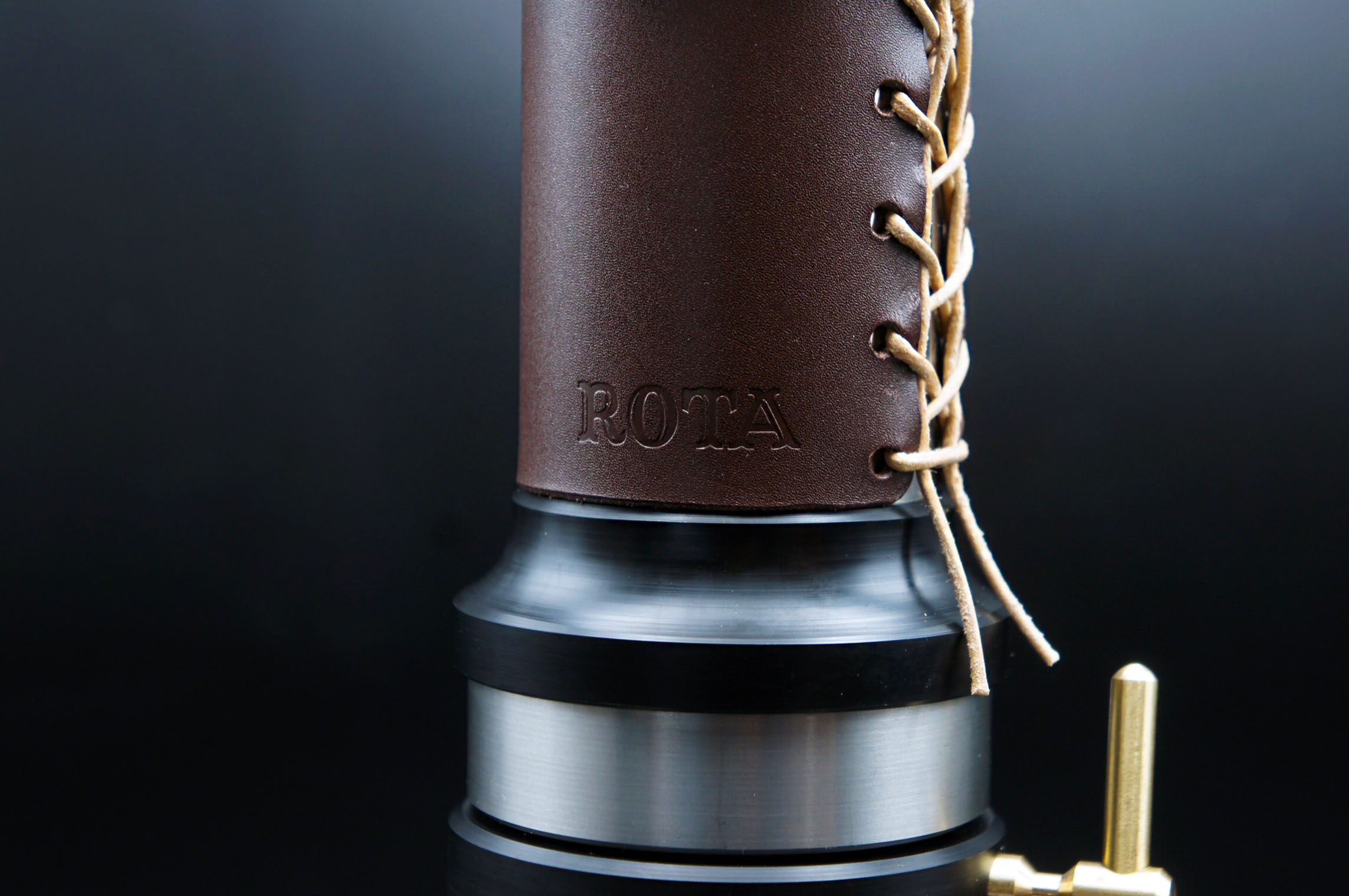 Coffee machine "Kazak Rota 2" (brown)
Manual coffee maker "Kazak Rota 2".
All "Kazak Rota" are made manually, by turning and milling. No small fragile parts.
Very convenient for quick disassembly and Assembly for cleaning, washing and transportation.
Each product undergoes a thorough leak test.
100 % control of the cooking process thanks to the built-in pressure gauge.
With the help of the Kazak Rota coffee maker, you can prepare delicious espresso coffee at work in the office, in nature, on mountain hikes and traveling.
The leather shirt provides effective thermal insulation and protects your hands from high temperatures. 
Set " KAZAK ROTA" :
– 1 Rota coffee maker"
– 1 stand
– 1 glass cup
– 1 kribli-grabli
– 1 tamper  51.6 mm
Materials :
– bronze
– stainless steel
– polyacetal
– leather
For international orders, consult with your local customs regarding import tax and duties. The recipient is responsible for this payment.
Height with handle340 mm
Height without handle300,5 mm
Diameter95 mm
Diameter with pressure gauge130 mm
The weight of the machine1765 grams
Weight with set (temper+rake+ glass Cup)2830 grams
Basket capacity14-16 grams
The output of the beverageup to 40 grams
Order now " Kazak ROTA 2 coffee machine (brown)"
1,800.00 złBuy Now